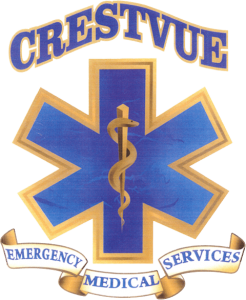 Yorkton and Area Ambulance Services
Crestvue Ambulance Provides service to all of Yorkton and district. We utilize specialized communications in order to dispatch our ambulance to those in need. Below are the steps that are taken upon your call.
---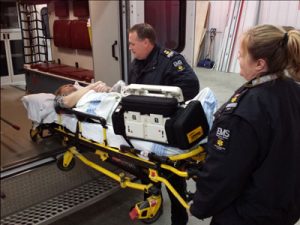 Call 911
Interrogation of Call
Crestvue Responds
HOW TO CALL FOR ASSISTANCE
Our dispatch center is located in the Regional Communications Center in Regina. For more information click here. Remember in times of emergencies you will most likely be excited. It is often difficult to locate telephone numbers in the directory and to give rational information and directions to the dispatcher. Your co-operations when making the request for service will aide the Ambulance in arriving at your location as quickly as possible. To assist in expediency when emergency situations arise, it is suggested that you keep a clear display of the emergency number (911) next to your telephone where it is visible to all family members.
There is certain information that is required by the Ambulance Service that will assist them when they arrive on the scene, be calm and answer the questions as clearly as possible.
Remember, it is quicker to spend a few seconds giving proper information than to have a the emergency services searching for an improperly stated address. It also assists the paramedics when they know what the situation is before leaving. They can prepare themselves en-route and have necessary equipment ready when they arrive.
If you need medical attention immediately, please call to be connected with an Emergency Medical Dispatcher (EMD) for Crestvue today.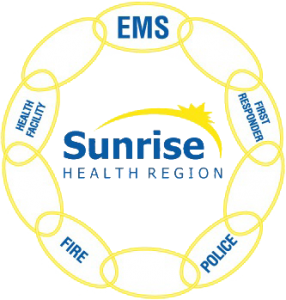 In the Sunrise Health Region the partnerships that form the health services chain is connected with a group of professionals that this health region can be proud of, from the doctors, nurses and volunteers to the pre-hospital personnel. To those who have dedicated their time and those who have dedicated their lives to EMS as a career, we thank you. It is the contribution of each one of you that form the vital link in the health care chain.